Future Appointments
OVERVIEW
DELPHI32 contains a feature that allows you to quickly lookup all future appointments scheduled with any client. Before you can use this feature, you must first be familiar with the scheduler and how to "Assign appointments to a particular client."
HOW TO GET THERE
1) Start at the Main Screen.
2) Highlight the client whose future appointments you would like to lookup.
3) Locate the button on the right side of the screen and simply click on the little "flashlight" to the right of the word Scheduler.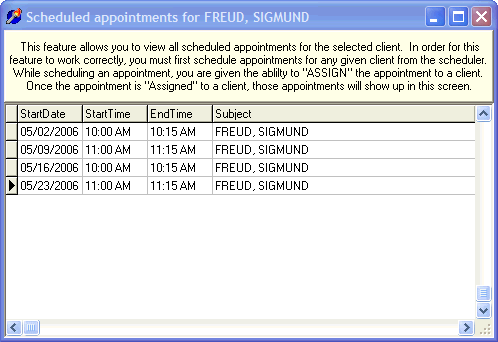 INSTRUCTIONS
Assuming you have already assigned future appointments to a client as described above, this screen will display those appointments as shown in the picture above.