Printing Progress Notes
OVERVIEW
The Session History screen allows you to edit sessions already entered into the computer. In addition you can change the associated progress notes for the sessions and then print those progress notes for any sessions you select.
HOW TO GET THERE
1) At the Main Screen.
2) Highlight the client in the main client list for whom you want to view the Session History screen.
3) Click on the 'Session History' button located on the right side of the screen. A screen, similar to the one below, will be displayed.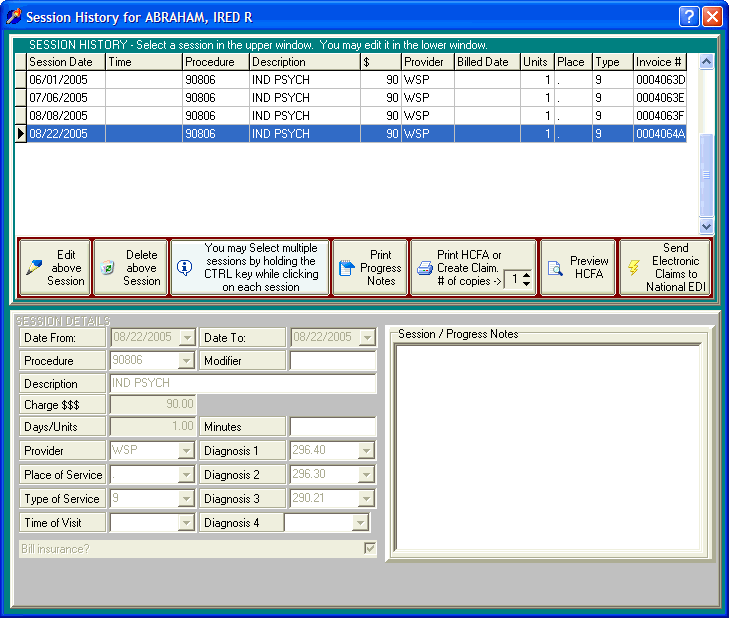 INSTRUCTIONS
The middle of the Session History screen contains several buttons that allow you to perform various functions. A view of this portion of the screen is pictured below.

To print progress notes for an individual session, highlight the session in the upper screen and then click on the button labeled 'Print Progress Notes.'
To print progress notes for multiple sessions hold the CTRL key down and click on each session. Do not let go of the CTRL key as you click on the sessions. Once multiple sessions are selected (they will be highlighted) click on the button labeled 'Print Progress Notes.'